Marhaba 360°
IMMERSIVE 360° FILM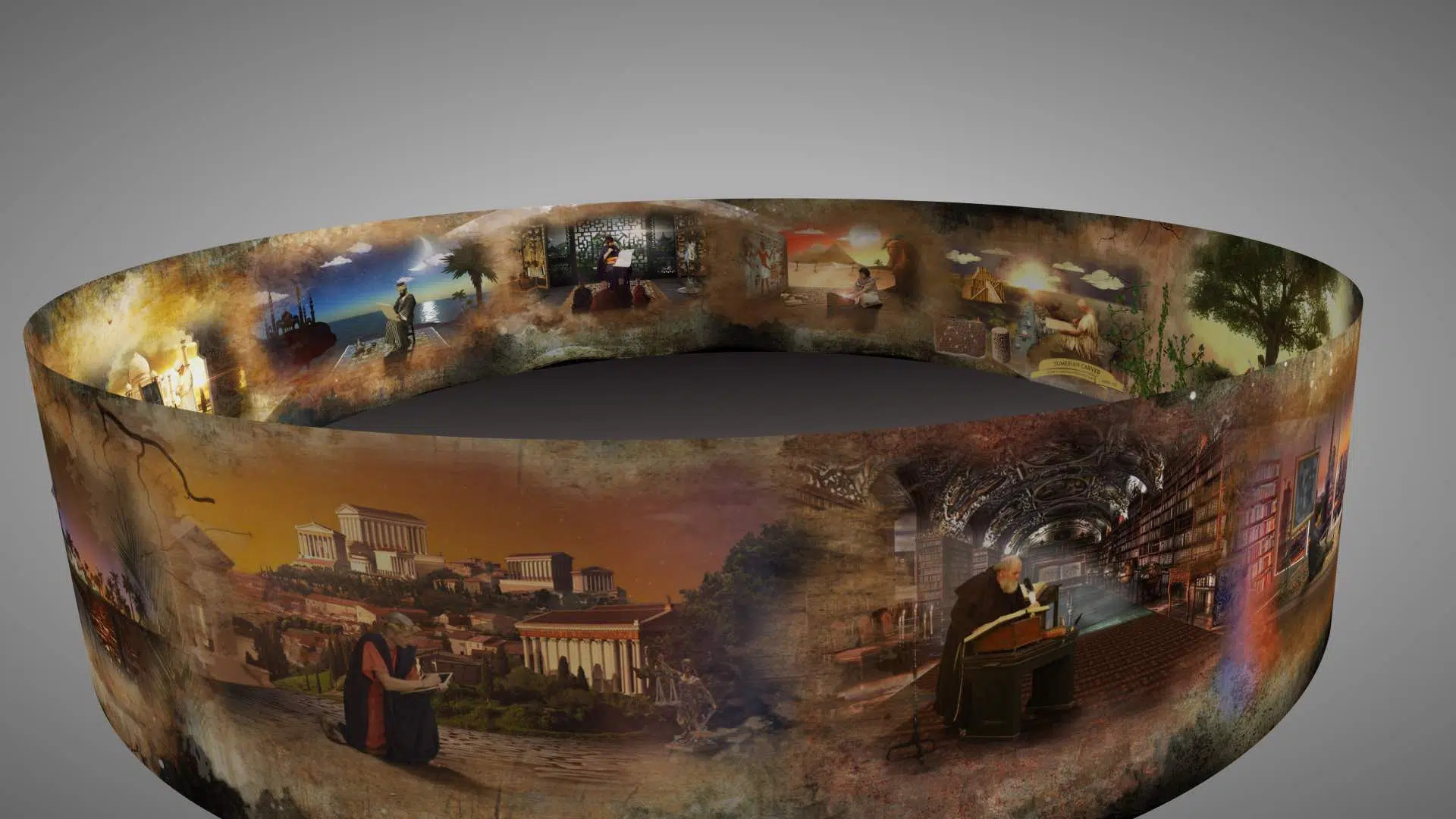 In 2012 we were one of Austria´s first production companies to develop a fully immersive 360°-Film. Marhaba 360° was written, directed and produced by TONIKAFILM (a production company orchestrated by Bernd Kranebitter and Herbert Gutauer) and was tailor-made for an accessible circular 360° room-projection within the ITCC museum complex in Riyadh, Saudi Arabia.
Marhaba 360° tells the story about the history of communication and its fascinating techniques – from early smoke signs to current social media. All that in an 8-minute long adventurous and gripping journey through time and space.
The film can only be seen within the museum-projection (since the dimensions of 17.280 x 1200 px would exceed every VR device).
Production
Tonikafilm GesbR
Role
studio kranebitter
Story Development
Videoproduction
Motion Design
2D/3D Compositing
Postproduction
Film Clip#1
"Cave Painting"
Film Clip#2
"The history of writing"
Film Clip#3
"From Print to Steam"
Film Clip#4
"The digital era"