Die Auserwählten
PROJECTION DESIGN
Influential TV operator Viktor Ferrari wants to colonise Mars and produces a docu-soap about it. For years he conducted worldwide castings to find suitable candidates for his mission to Mars. The four chosen ones are thrilled when they suddenly wake up in a spaceship somewhere in space and time and immediately encounter some discrepancies. How did they get there? Who is the man in the burka? And why are they stuck in a holding pattern? A comedy at its best.
"Die Auserwählten" by director Hakon Hirzenberger is comedy-sci-fi-theater on another level. Studio Kranebitter produced an immersive and elaborate 180° projection design, that was inspired by some of the well-known space travel & sci-fi movies and at the same time questions the influence of reality-TV-formats of our time.
"Die Auserwählten" premiered at Theaterfestival Steudltenn 2017 and Wald4tler Hoftheater.
Client
Theaterfestival Steudltenn & Wald4tler Hoftheater
Production
studio kranebitter
Role
studio kranebitter
Projection Design
Video Production
Motion Design
Interaction Design
2D/3D Compositing / Postproduction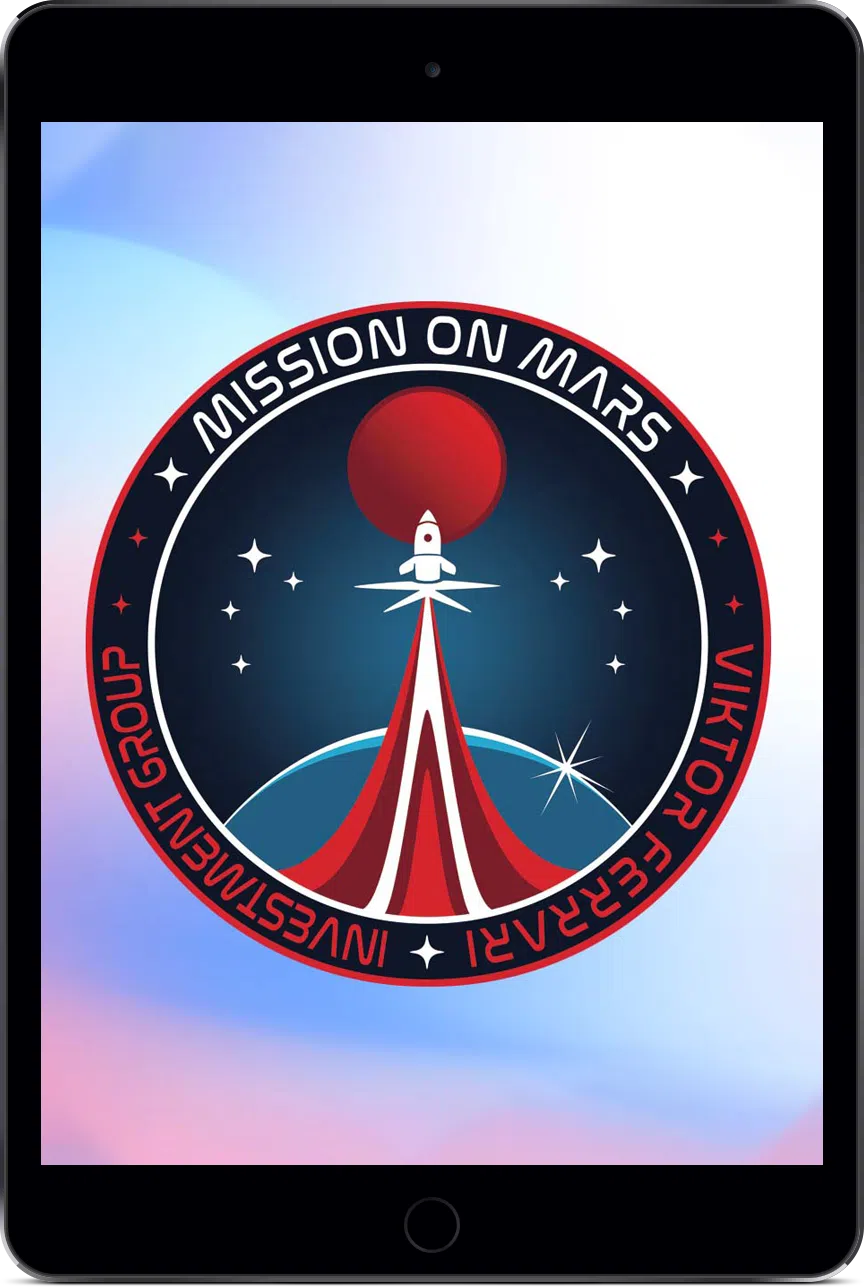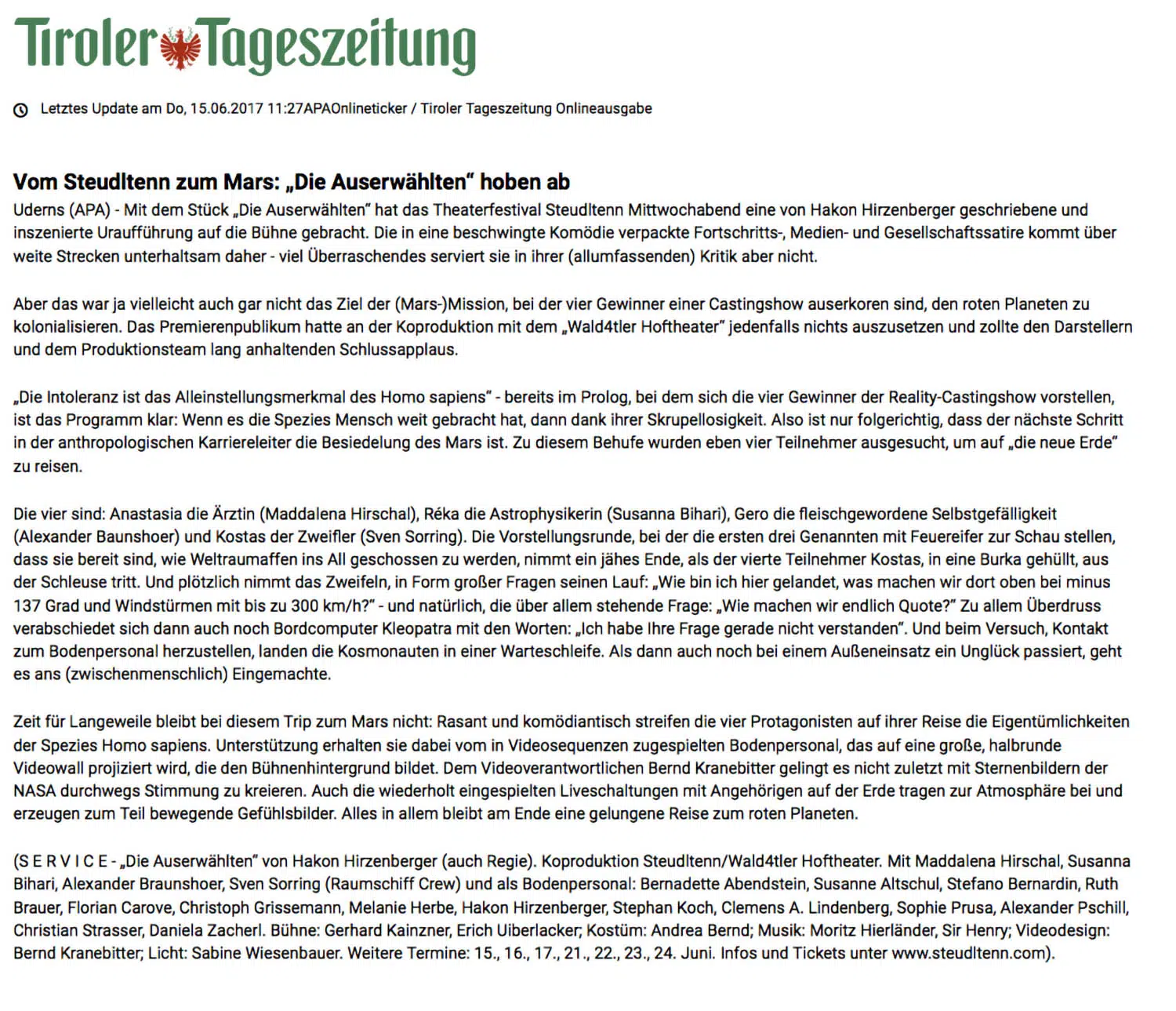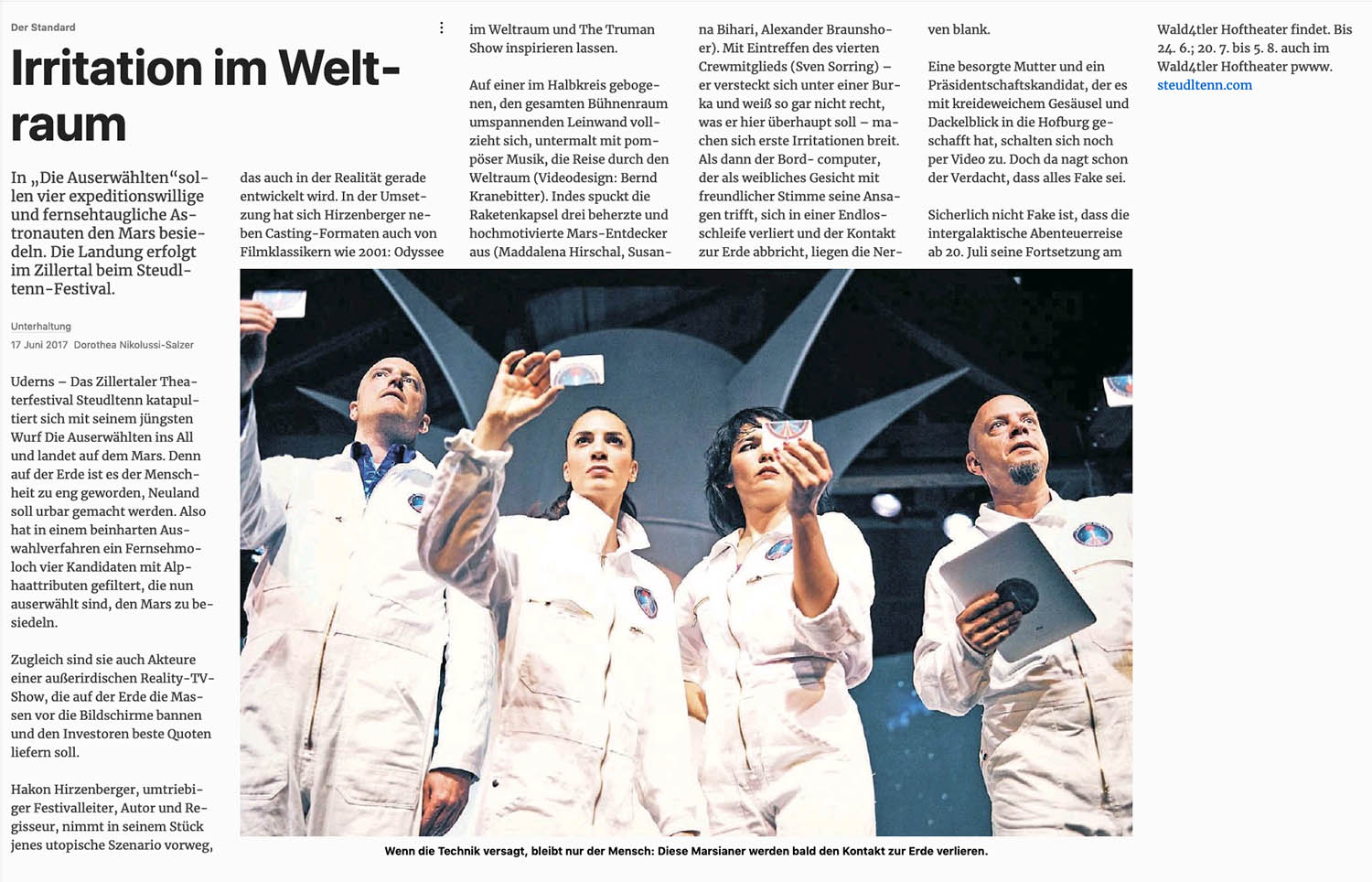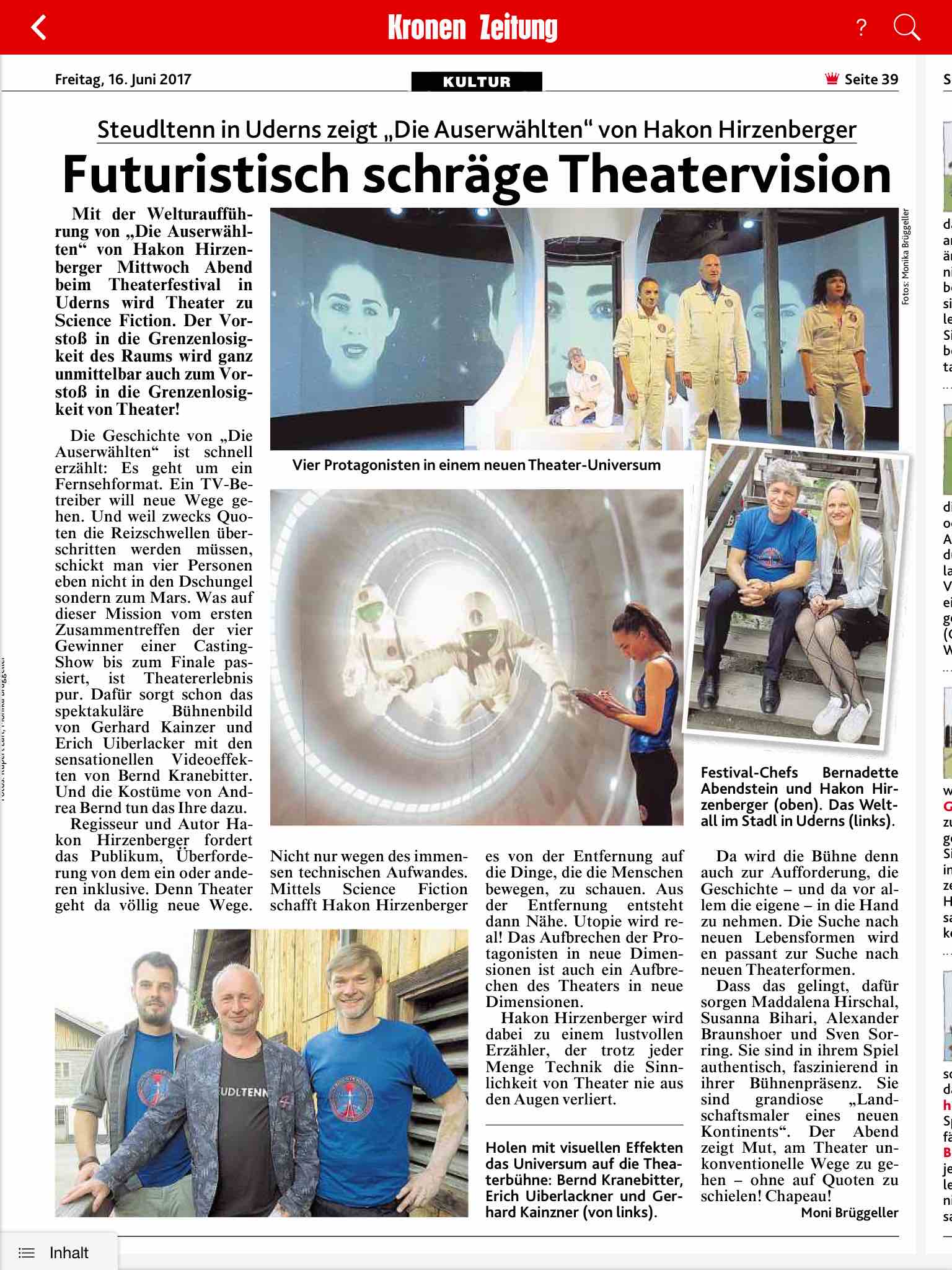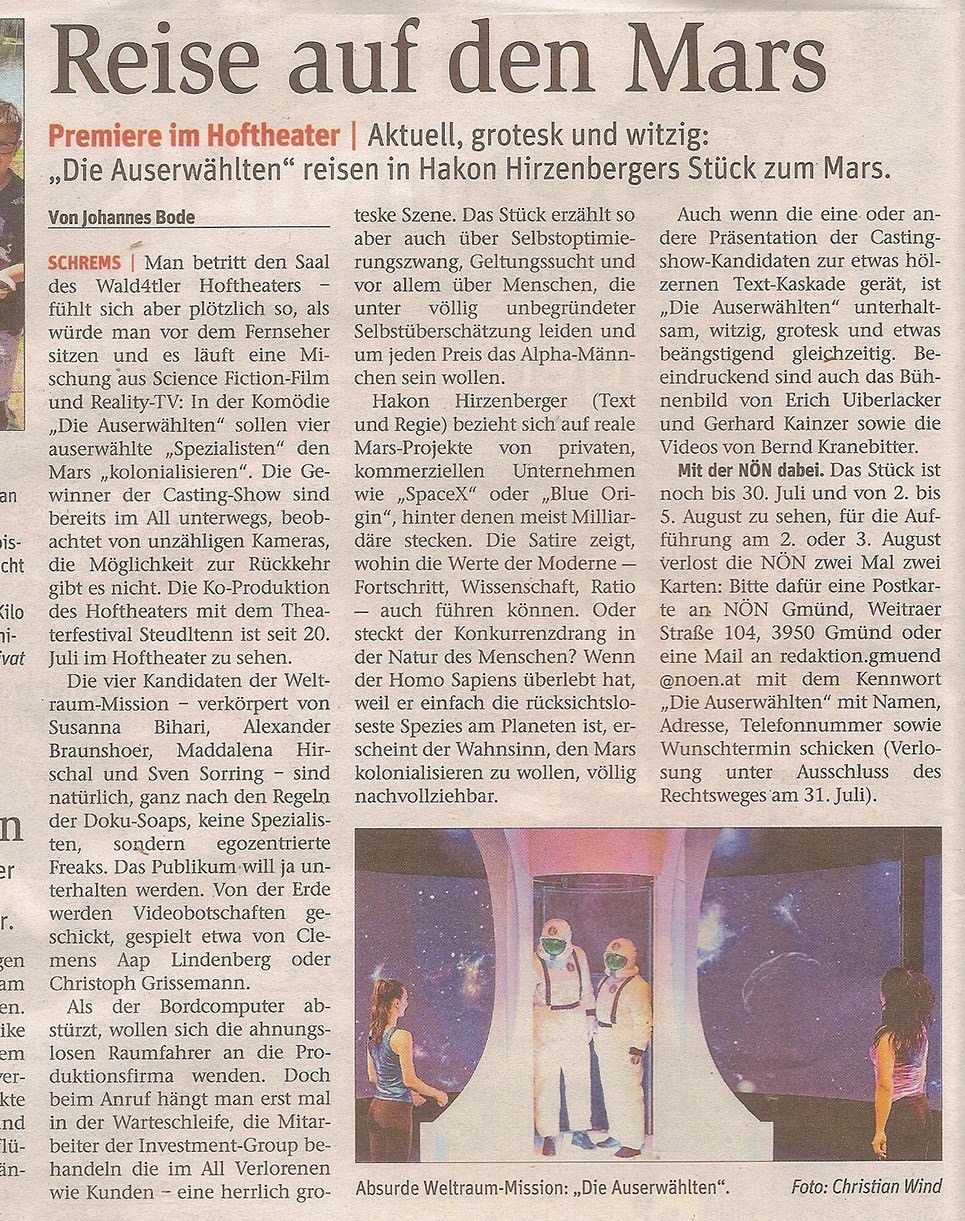 Trailer
"Die Auserwählten"